Federer Back To Practice🏃‍♂️, ATP Player Face-mash🤯, Isner Supports Gimelstob, Kyrgios & Tsitsipas Boxing🥊, New Coaches!

Don't expect anything too serious in these off-season recaps. The analysis will be back for the start of the new season.
---
📢 = Player or Tournament Announcement/News
🤕 = Injury/Fitness Update
🏅 = Awards
🚨 = Controversy
📊 = Stats/Records
📱 = YouTube/Instagram/Snapchat
---
📢 The Australian Open has been approved to use a super tiebreak (first to 10 points) at 6-6 in final sets. The tournament is currently considering whether and when to implement the change. We may see it as early as the 2019 edition in 6 weeks time, as long as the various players being consulted don't put up a fight.
This means that all 4 slams will probably soon have different final set structures.
Australian Open: (Proposed) Super tiebreak at 6-6 in final set.

French Open: No Tiebreak.

Wimbledon: Normal tiebreak at 12-12 in final set.

US Open: Normal tiebreak at 6-6 in final set.
I'm a bit confused why the Australian Open, a tournament which hasn't had that many unusually long 5th sets in recent memory, is making this change. Wimbledon's decision (to be implemented from 2019 onwards), occurred on the back of the marathon Isner vs Anderson match, at this years championships. And the All England Club's decision is far more understandable given the rarer rate of service breaks that happen on grass vs hard courts (Isner vs Mahut in 2010 being the prime example).
A change like this was probably inevitable given Tennis Australia's desire for 'innovation' in tennis. But I'll always feel that a tiebreaker, and how irreversibly important its points are compared to the back-and-forth in normal games with a deuce, is a brutally sudden way to end a 5 set match.
More info here.
---
📢 Filip Krajinovic has announced Thomas Johansson as his new coach:
Thomas Johansson, new coach of Filip Krajinovic: He is a talented players that moves well and has all the shots. The reason why he hasn't cracked Top 10 until now is that he needs to be a bit more professional and to work a bit harder. That is why I am here. #Krajinovic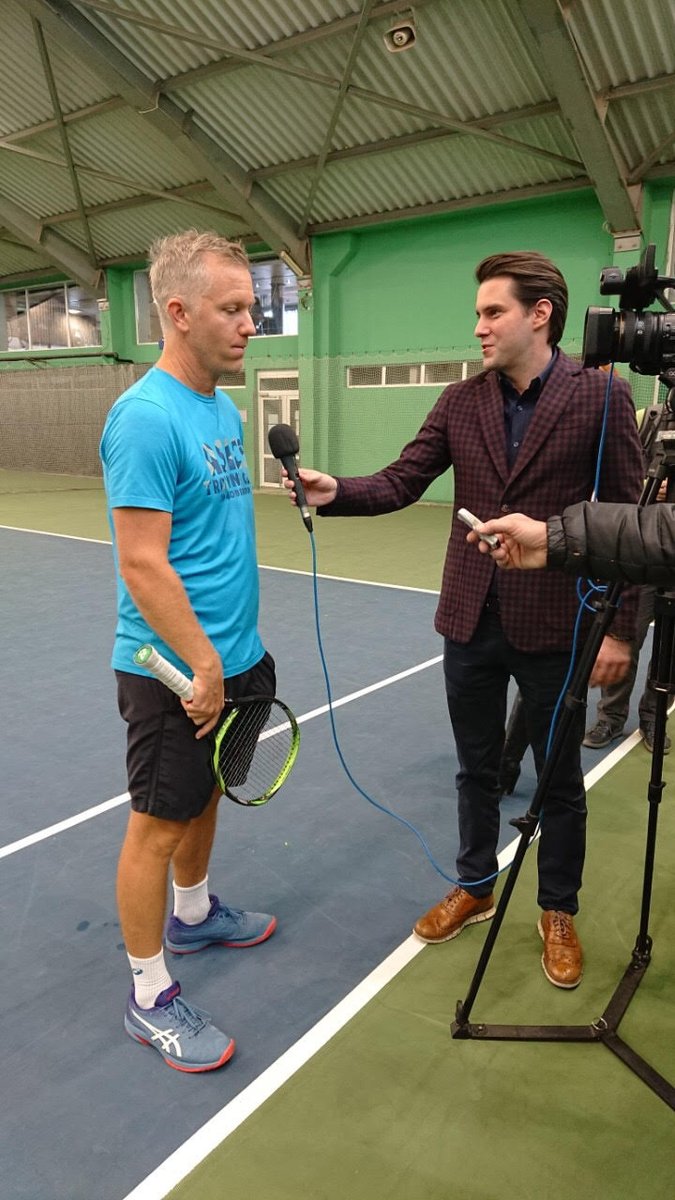 ---
📢 Lucas Pouille has announced Amelie Mauresmo (the former world No.1 and coach of Andy Murray) as his new coach.

Very happy to have @AmeMauresmo as my coach! 🙌 She has the experience and the skills to help me reach my goals. I'm convinced great things are ahead of us! ;) #Allez 💪YTy
Simon Cambers@scambers73
Great to see @AmeMauresmo getting another high-profile job coaching a top player, in @la_pouille
Initially Mauresmo was going to continue in her role as the new French Davis Cup captain, with Pouille's renouncing of the new format meaning there would be no conflict of interest. But a few days after announcing the new partnership, Amelie stood down from the DC captaincy anyway.
More info here.
---
📢 Jo Wilfried Tsonga has announced Sergi Bruguera as his new coach.

Hello #TsongaTeam, I'm happy to announce that Sergi Bruguera will be part of my team in 2019 ! I'm very excited to start working together and to take up new challenges 👊🏽👌🏽🎾
---
📱Dominic Thiem launched his YouTube channel, joining Vasek Pospisil and Stef Tsitsipas as aspiring vloggers.
— 10/10 use of stock music. Here's hoping for a weekly series of bloopers called 'Fack Dis Sheet'.
---
📱 Tipsarevic prepping for his grudge match against a bat.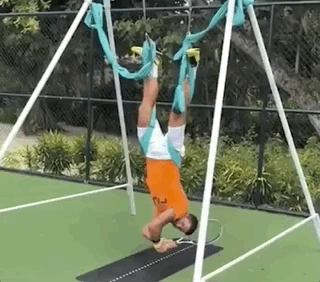 — On a serious note, it's great to see Janko preparing to comeback after an injury riddled few years. Easy to forget he was No.8 in the world in 2012.
---
📢 Tsitsipas gave a pretty wide ranging interview (in Greek) here.
xsou81 translated a few of the best quotes. Check that thread out here.
Here's a taste:
"Nadal is my idol, I saw him from a different perspective and he is still my idol. Federer is a huge (or best) athlete, he manage to take his game but also the sport to a whole different level."
---
📱 Deep thoughts with Stefanos.

Today, you are the oldest you've ever been and the youngest you'll ever be.
---
📊 The ATP put together a nice analysis on the rate of players breaking serve after they win the first point in a return game: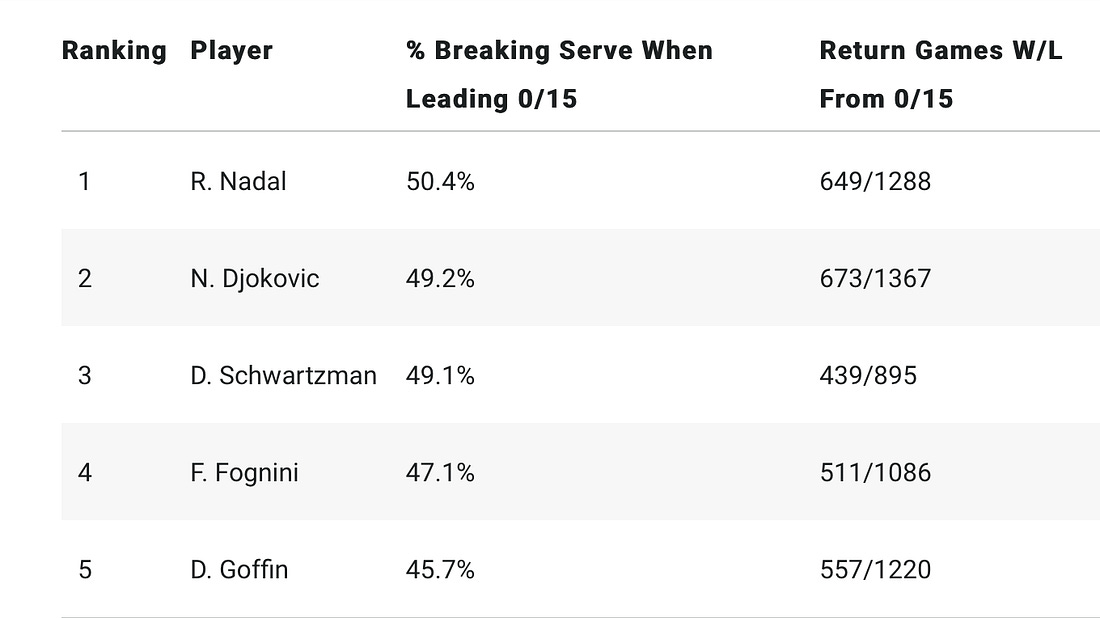 — Essentially Nadal (over the last 4 seasons) has been a narrow, statistical favourite to break serve as long as he wins the first point of the game when returning. Of course this a rather simplistic statement, with Rafa far more likely to break serve from that position on clay, than off it. Still impressive though.
The top 25 players avg (of breaking serve when 0-15 up on return) was 39.5% (still very high), which gives an indication of how significant that first return point is. Anyone who's played even vaguely competitive tennis can tell you there's a big difference in pressure, felt by the server, between 15-0 and 0-15.
Full piece here.
---
📱 The ATP face-mashed a bunch of players and then asked them to identify who the combined players were. You'll have to guess for yourself. Warning: these are nightmare fuel: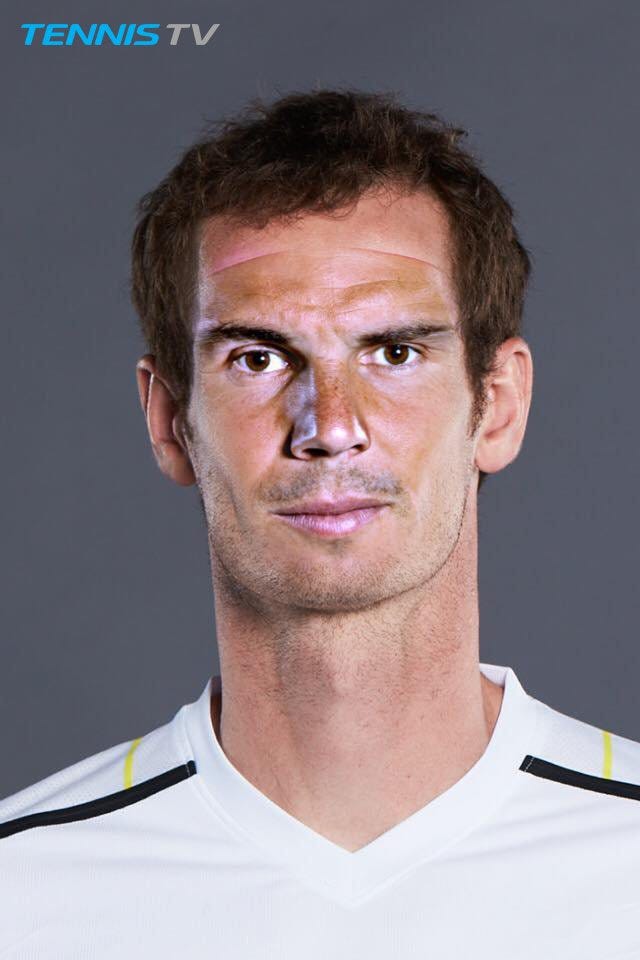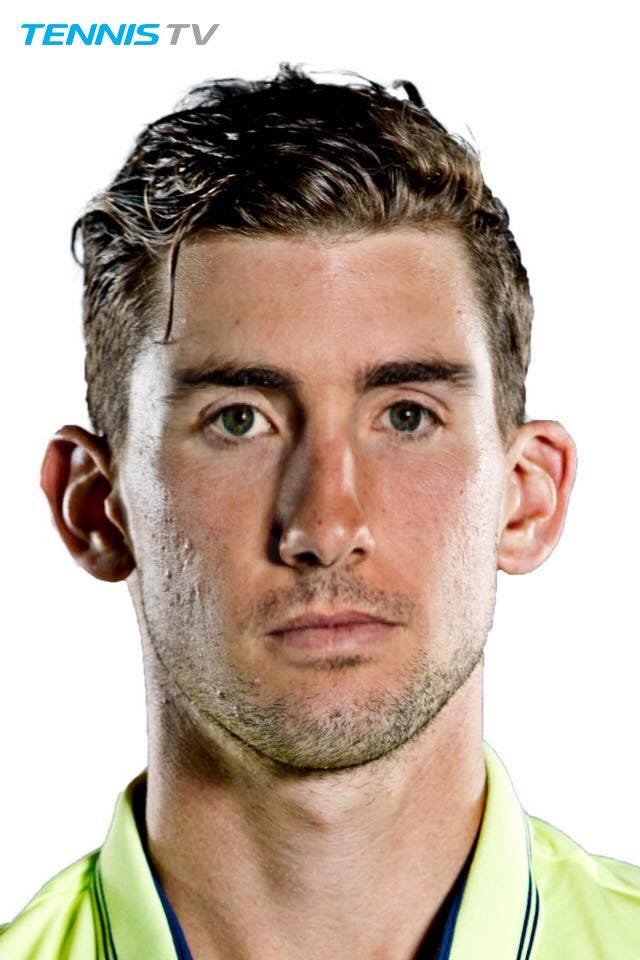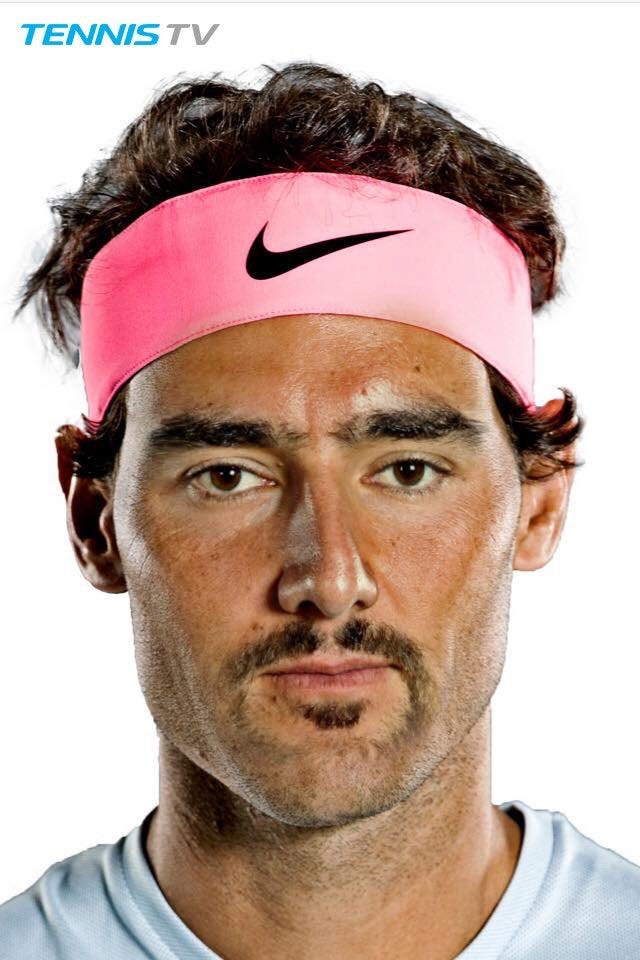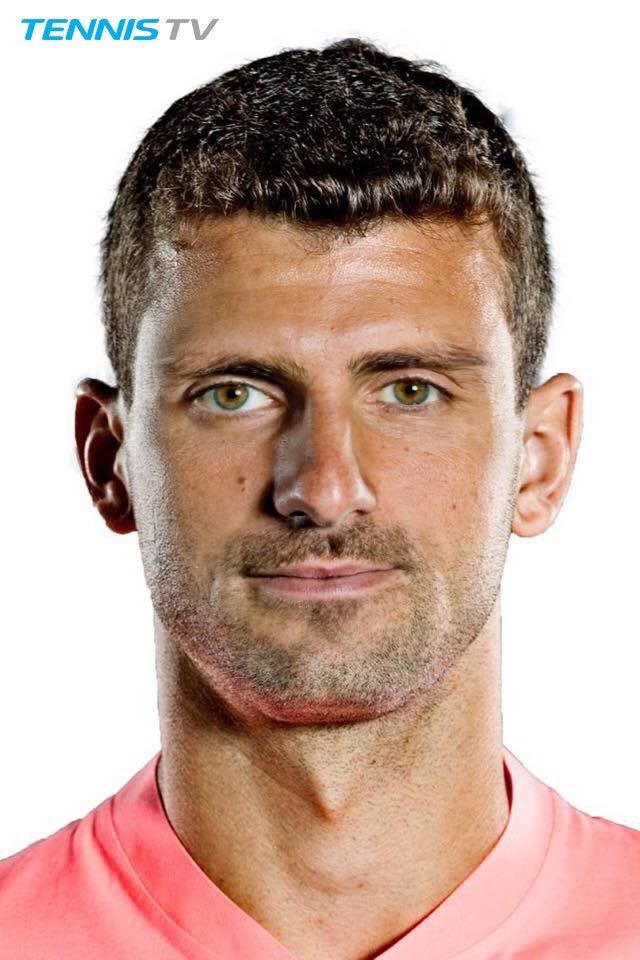 — Dimitrov losing it when he was shown Randy Murdal is priceless.
---
🚨 As predicted last week, Isner has voiced his support for coach Justin Gimelstob (JG) in the wake of assault allegations. Isner is one of the voting members of the ATP Players Council, which was due to meet to decide Gimelstob's (who holds a position on the 7 person ATP Board) fate.
After Lleyton Hewitt was critical of Gimelstob and the ATP's decision to stick with him, Isner said:
"I don't think [Justin] should take a leave right now. We don't know the facts yet. Hewitt doesn't know the facts, either. He's the guy who was involved in his own nasty situation with James Blake (at the 2001 US Open), and I'm not calling for his head, or for him to step down from working with Tennis Australia. He's being arrogant." Source
This statement was confusing for a number of reasons. Firstly, Hewitt isn't on the ATP Board, therefore the Players Council (and Isner) have no voting power over him in this context. In marked contrast Isner does have very real and imminent voting authority over Gimelstob as a member of the ATP Player Council. An authority/responsibility which Isner is almost certainly going to ignore due to his personal relationship with JG. Secondly Hewitt isn't currently defending allegations of assault, Gimelstob is.
I'm all for legal due process before someone gets punished, but there are a number of issues in Gimelstob's case that make this situation worth discussing pre-trial. First off, Gimelstob's (and this is a general problem in tennis leadership) conflicts of interests in working as a commentator, Tennis Channel employee, ATP Board member and coach, deserve closer attention. As does his track record of shitty behaviour which is widely recognised by the majority of the tennis world, despite his fast rise through the ranks of tennis management.
It remains to be seen whether or not the rest of the players council (minus Isner and probably Querrey as well) have voted to keep Gimelstob in the fold. Roger Rasheed, a former member of the ATP Board, was ousted by the Players Council for far less just a few months ago. Gimelstob's hearing is set for December 12th.
---
📱 Andy Murray's off season adventures:
Chapter 1. Andy Murray works up an appetite with some absolutely mental hula hooping: Source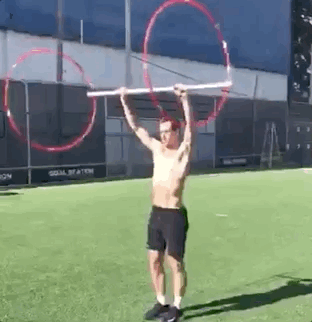 Part 2: Andy Murray meets Saltbae: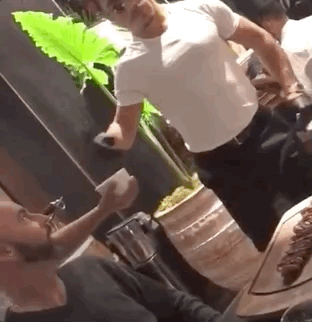 Part 3: All that salt turned Andy into the grinch: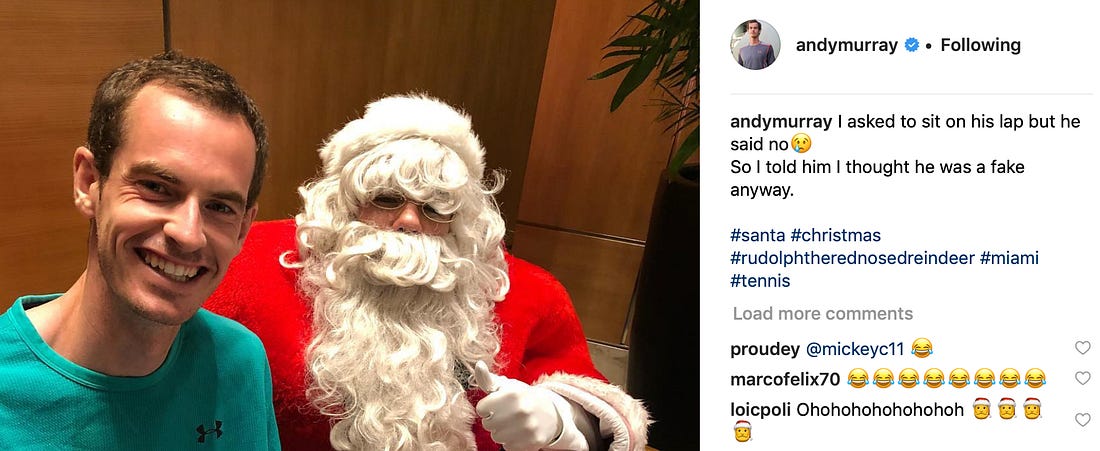 The end.
---
📱 Tsitsipas tried boxing.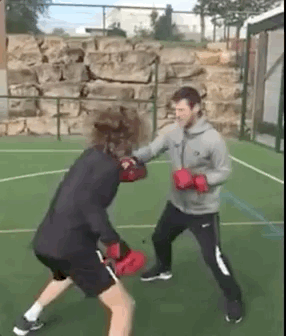 Credit to Mouratoglou Academy.
---
📱As did Kyrgios: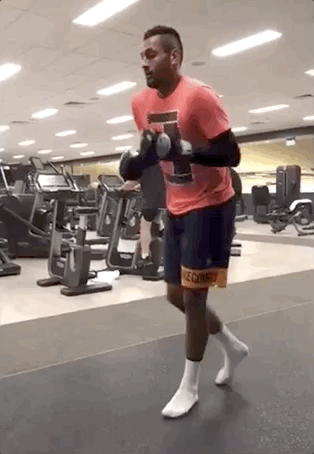 — Pretty sure this is a Tyson fury impression.
Can we please have Tsitsipas vs Kyrgios instead of KSI vs Logan Paul?
---
📱 Federer has started practicing ahead of the 2019 season.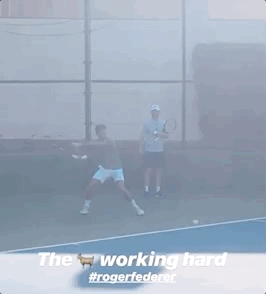 Credit to tomhill95 on Instagram.
---
— You're all caught up! That's everything that happened in tennis this week.
— Note to subscribers. Apologies for the delay in the ATP vs ITF issue. It's coming. Wanted to be thorough with it, hence the delay.
---
GAME, SET, MATCH 👋
---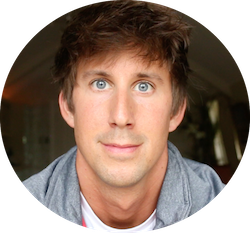 — The Racquet is created, and written, by Matt.
— You can find me on Twitter here.