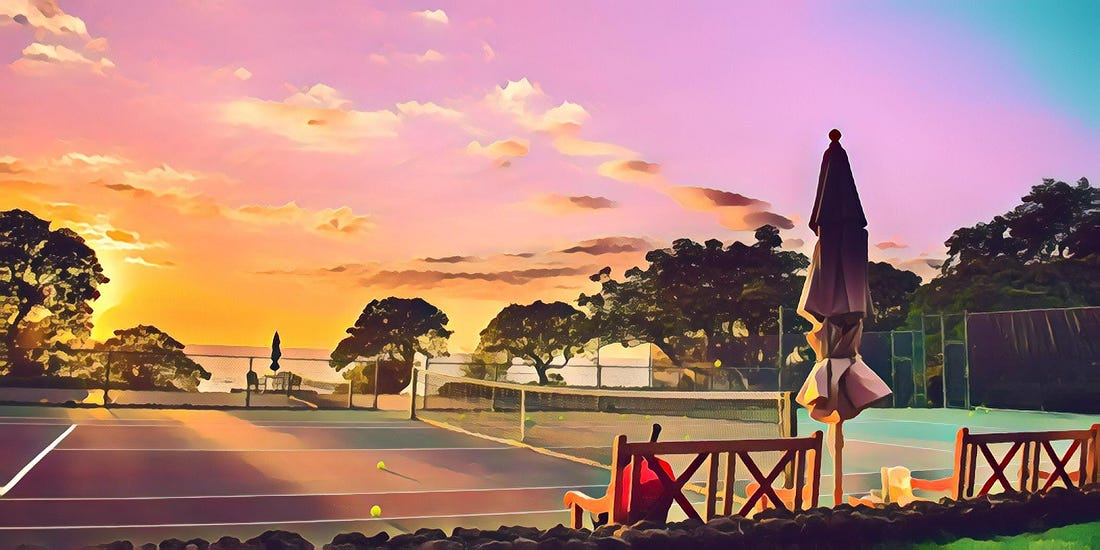 ---
Jeu, set et match.
Juego, set y partido.
Spiel, Satz und Sieg.
Game, set e partita.
Game, set and match.
—
This will probably come as a surprise to most, if not all, of you. Indeed there aren't many outwardly obvious reasons for me making this decision. This last month has been The Racquet's most successful since I launched it just over a year ago. The Racquet proudly counts hundreds of paying subscribers, thousands of free members, and its revenue and readership are growing consistently month on month.
So why stop?
Quite simply, it's not sustainable. The Racquet, in its current format, requires a slightly silly amount of work on my end. Each Masters 1000 or Slam (or 500 if I've chosen to provide daily coverage) leaves me pretty much broken, sleep and time wise. This intensity is manageable during the parts of the season where there are breaks between many of the tournaments. But the bursts of events, like the American hard court swing we've just finished, or the clay season, represent brutal periods of very little sleep and intense work. As the Racquet has grown, these periods have started to affect my day job (The Racquet is a side project).
I'm afraid this means the paid version of The Racquet (i.e daily coverage during all the biggest events) is no longer. Here's a bit more info:
I halted all subscription payments on the last day of the US Open (they will be cancelled officially later today).

September is the Racquet's last full month, with the final bit of daily coverage coming during the Laver Cup (20th -22nd September). These issues will hopefully act as a fun sendoff.
—
After September I'll take a little break, and will then try and come up with a way to keep the Racquet going, either as free offering, or a paid option with a different (less intense) structure. If you have anything particular you'd like to see from whatever the future incarnation of the Racquet looks like, let me know in the comments below, or on Twitter.
Finally, I'd like to say a huge thank you to everyone who has read, and interacted with, The Racquet over the past year and a bit. Many of you engaged with, and shared, what was a very raw and new product, creating a vibrant community of tennis fans that I feel very lucky to have been a part of.
And to the paid subscribers especially: your enthusiasm, support and loyalty to this experiment has been truly humbling. It has been a privilege to have such a friendly, knowledgable and passionate core of readers and commenters.
Thank you.
—
I'll leave you with my favourite tennis quote, courtesy of Björn Borg:
The ball is round, the game is long.
Matt ✌️
---
GAME, SET & MATCH
---
— The Racquet is created, and written, by Matt.
— You can find me on Twitter here, and Instagram here.
See you next week for the Laver Cup!